TISCHER leisure & more
The most flexible way to enjoy a mobile holiday
The compact dimensions of our pick-ups and demountable cabins simplify travelling with a trailer and provide you with unimagined flexibility on holiday. Whether cross-country riding, climbing cross tracks with the motorbike or skippering your own boat on the nearest inland waterway: meter-long combinations that turn winding roads into a test of courage and multiple attempts to fit into a parking space become a thing of the past with TISCHER demountable cabins.
Horse box, boats or motorbike trailers can be towed with different basis vehicles in combination with various cabin and tow bar types. Alterations to the drawbar (stabilizing wheel) may be necessary.
A trailer bracket extension (Harbeck system) is possible with a restricted tow load of max. 1,700 kg.
The most flexible way to enjoy a mobile holiday
Simply flexible
Simply flexible
E-Bike, Mountainbike, Racer
Real cycling fans consider a holiday without their beloved bikes somehow incomplete. And of course we understand that – and offer a practical solution. With a bicycle rack directly at the rear, the trusty bike can simply come along. The bicycle rack is installed permanently or foldable, dependent from the entrance. So, when travelling, you can switch to two wheels, breeze through the countryside and enjoy your hobby to your heart's content. Travelling comfortably and being flexible at the same time: no matter, which hobby you would like to take with you during your trip, we will find an individually suitable solution for you and your pick-up!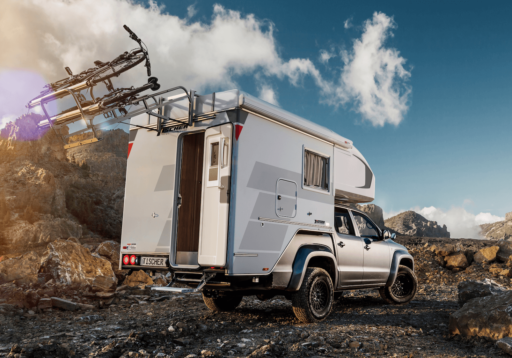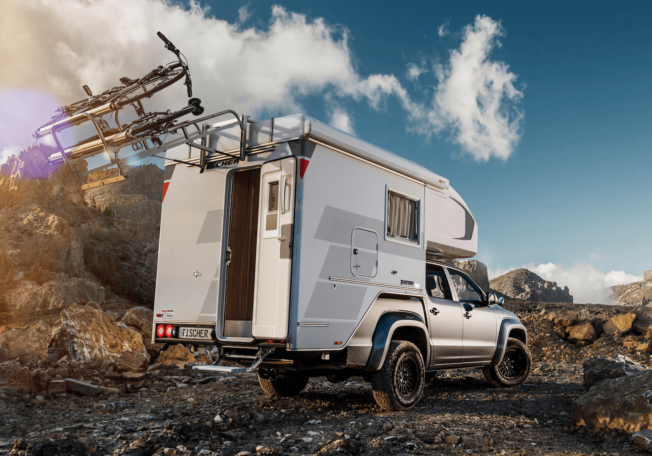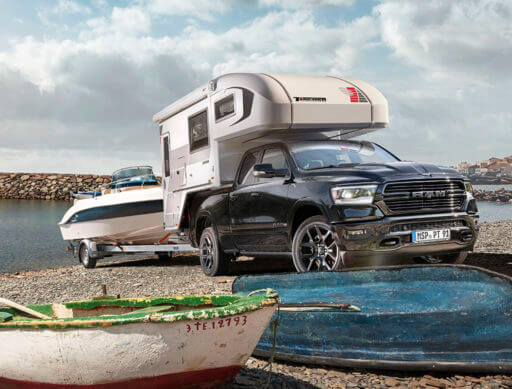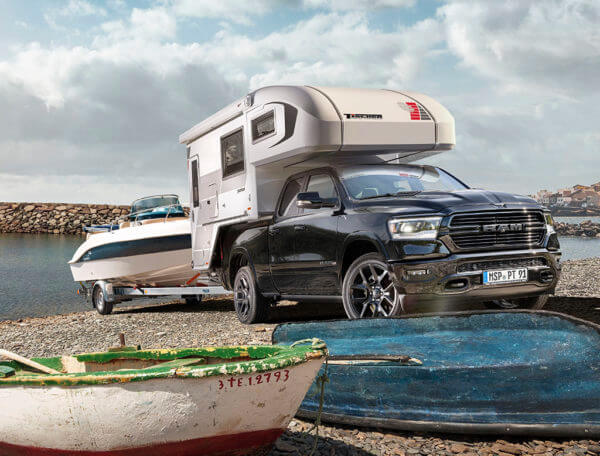 Simply flexible
the hobby comes along
Relaxation is all very well, by many people want a little action and fun as well for a really successful holiday which should have something of an experience character. And the form it takes depends, of course, on individual taste. With our special solutions for your camping holiday, you want for nothing. Whether racing cyclist, amateur sailor or passionate biker – you simply take your hobby along!
Simply flexible
the hobby comes along
Your pick-up should be able to carry a cabin and yet still ensure that your horses can come along too? No problem: Thanks to various cabin and towbar types, the basic vehicle can also be attached to a horse box trailer. Even a hitch block extension is possible with a restricted trailer load of max. 1,700 kilogrammes. This makes it child's play to give your four-legged friends a change of air.